Butterfly Double Urn Necklace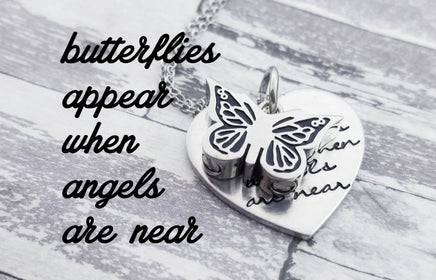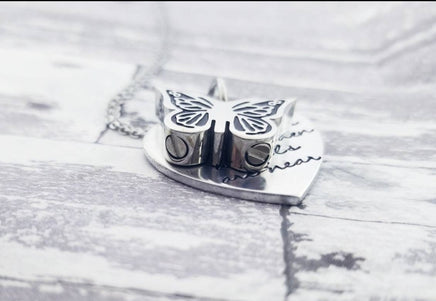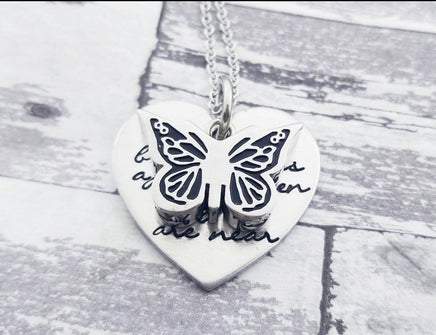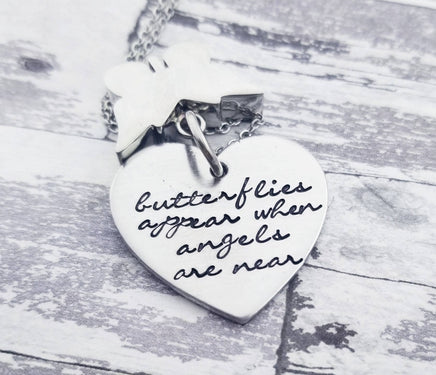 This beautiful necklace features a small butterfly urn which can hold the ashes of 2 loved ones if you'd like, or you can fill both sides with one loves one's ashes. 
The 1.375" heart pendant is hand stamped "butterflies appear when angels are near" and sits behind the butterfly urn. The chain is 18". 
The necklace is made of hypoallergenic grade aluminum and stainless steel. All parts are non-tarnishing and lead/nickel free. An urn filling kit and instructions are included in each order.