Cremation Necklace - Child Loss - Pet Loss - Memorial Jewelry - Sympathy Gift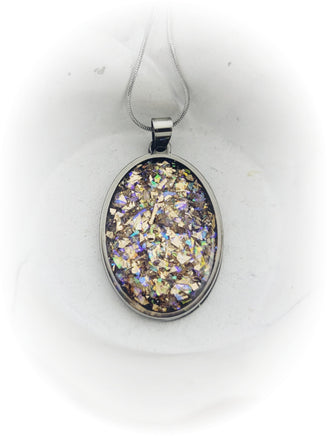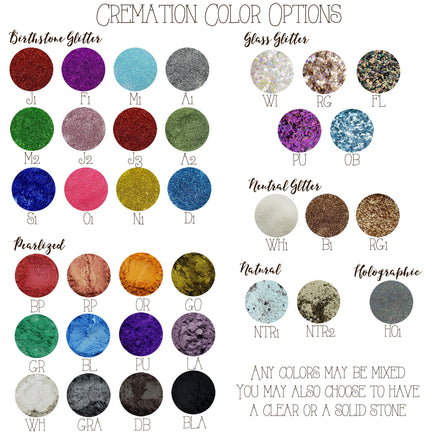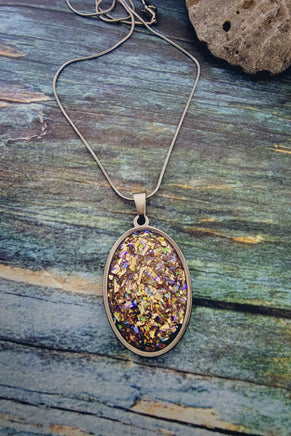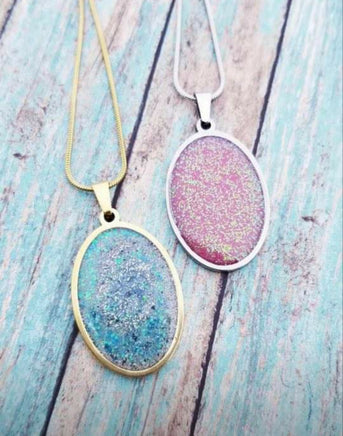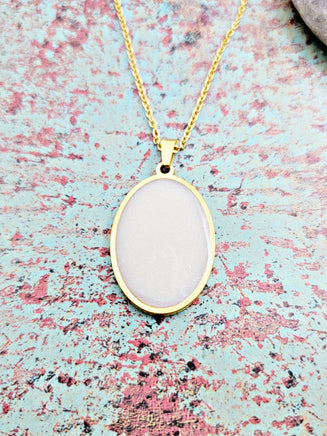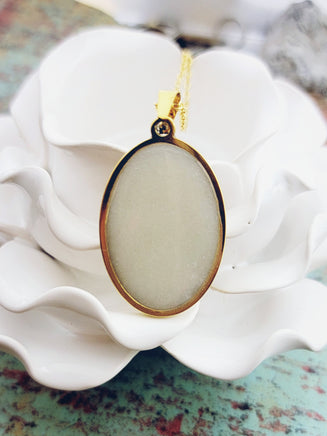 This gorgeous oval cremation necklace is made with your loved one's actual ashes. The setting serves as a beautiful tray where I add a resin based mixture including the ashes. I can make it using pet or human ashes.
Each piece will be unique and color may vary, as do the color of ashes.
The year drop pendant is solid stainless steel so it will never tarnish and is hypoallergenic.  The pendant measures approximately 1"x7/8". 
After you've ordered please send 1 tablespoon of ashes in a zip lock bag inside of a well sealed envelope to:
Jessica Dennis Designs 
4607 Del Mason Rd 
Bellaire, MI 49615
Please include a slip of paper with your order number or first and last name with the ashes.
Left over ashes (if any) will be shipped back to you with your necklace.