Funeral Flower Necklace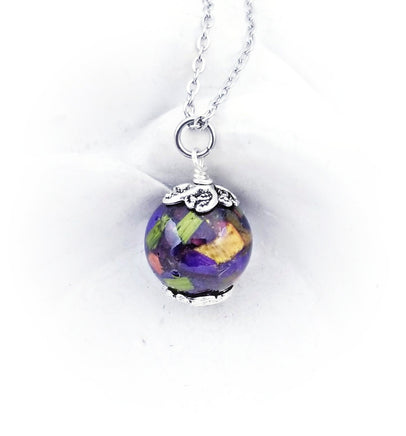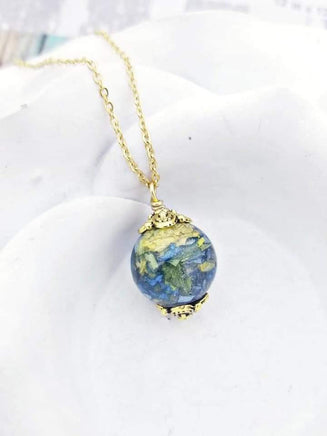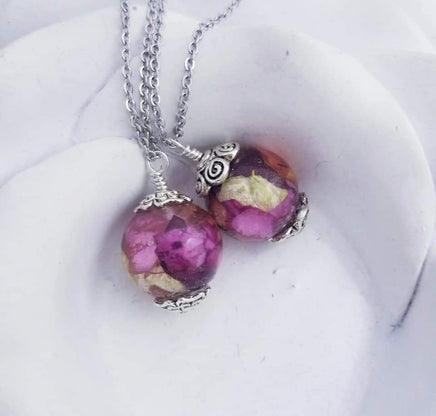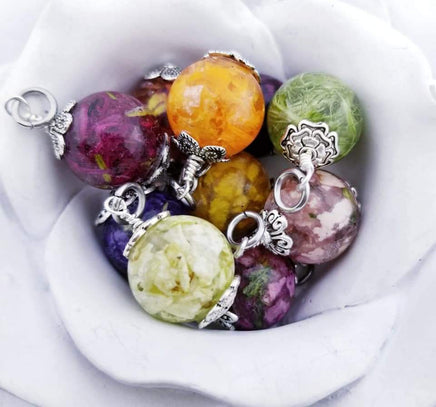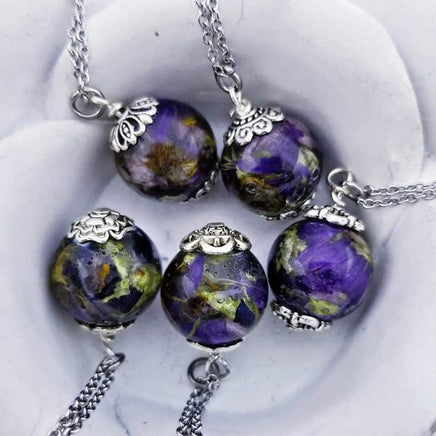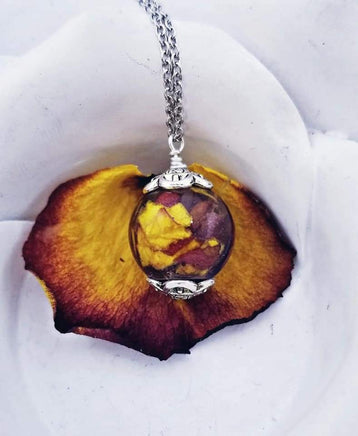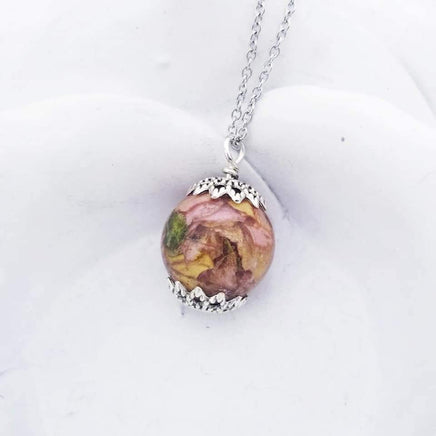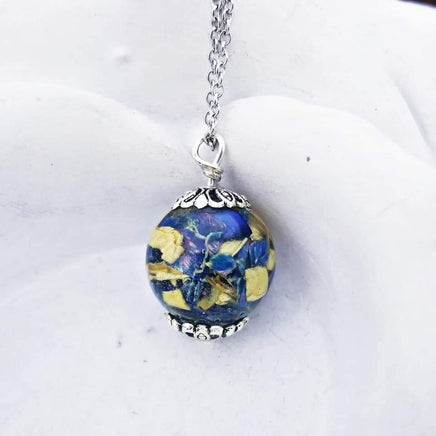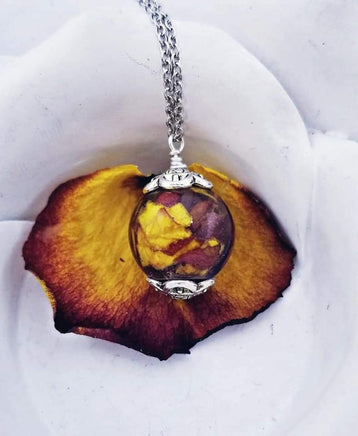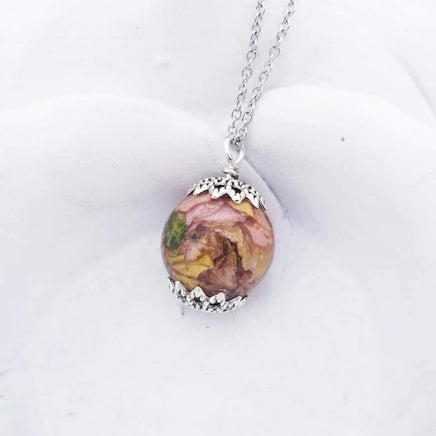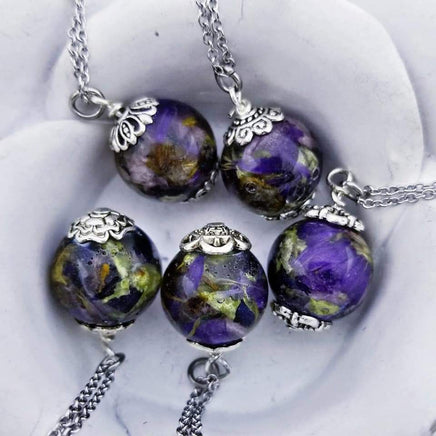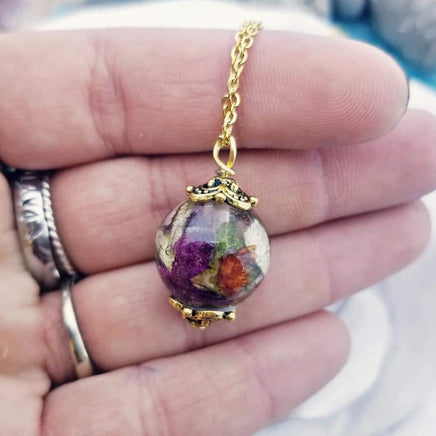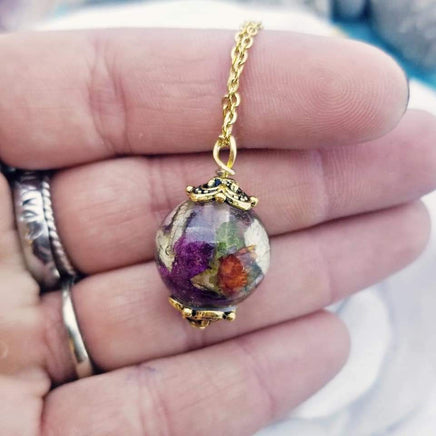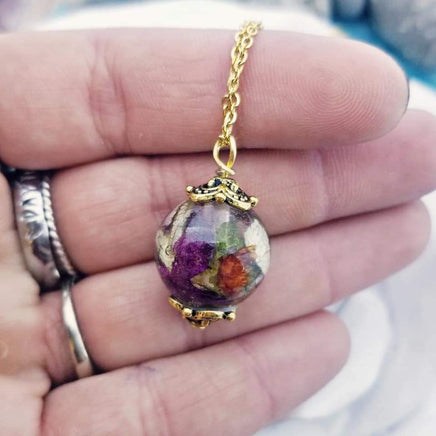 This necklace is made with flower petals you send to my studio. 
Flower Memorial Necklace - Preserved Funeral Flower Necklace - Flower Bead - Memorial Jewelry Dried Flowers Memorial Gift - Remembrance Gift
This custom necklace can be made with flowers from any special occasion. Maybe you want to preserve flowers from your significant other on Valentine's day, your wedding, or even a funeral. This flower bead is a beautiful way to keep the flowers preserved forever.
The bead measures 12mm. Bead caps may vary in style. The bead is situated on a 18" stainless steel link chain.
The photo is only a sample.
*Stainless steel 
***After you've ordered, you will need to ship a small amount of flower petals to me so I can complete your piece***
Petals must be COMPLETELY dried before shipping them. 
For shipping instructions: https://jessica-dennis-designs.myshopify.com/collections/cremation-rings
This piece can be made in silver or gold with ashes, hair, or flower petals.