Heart Cremation Ring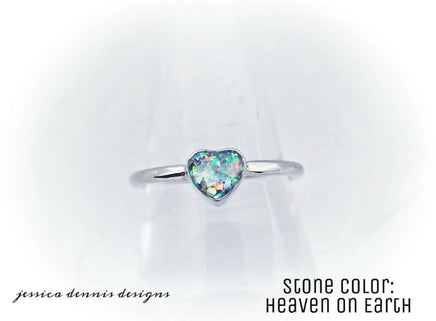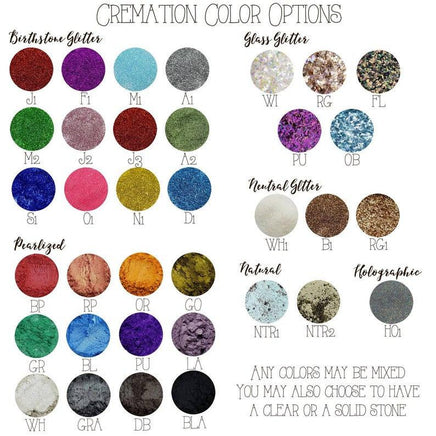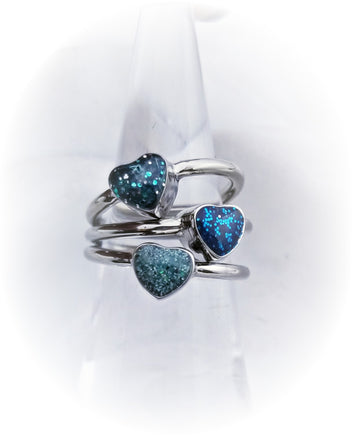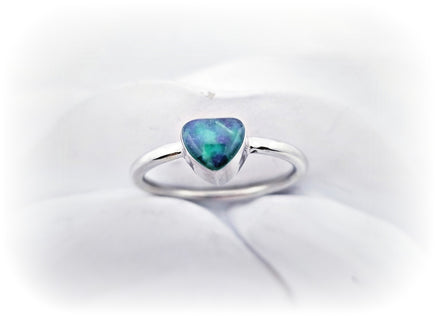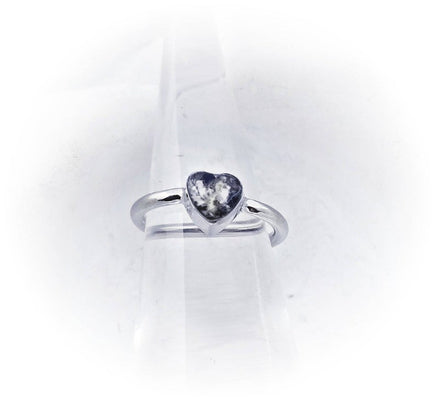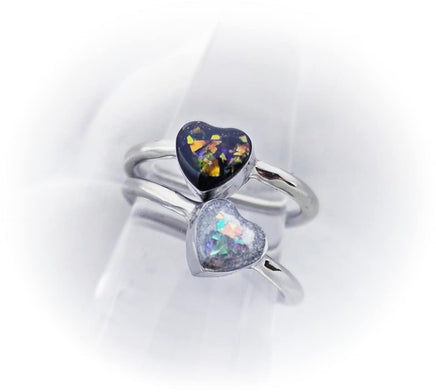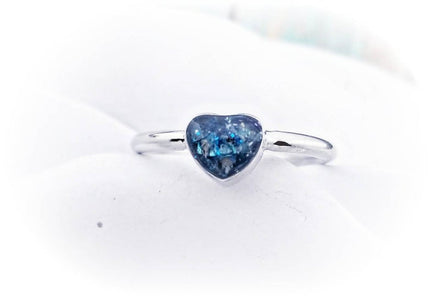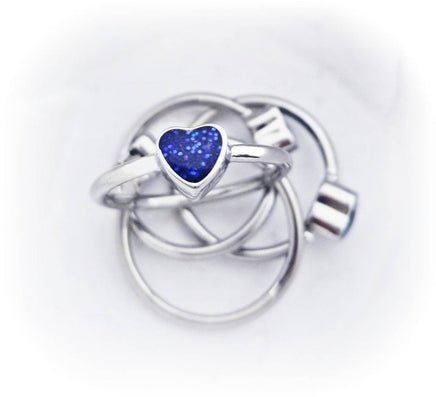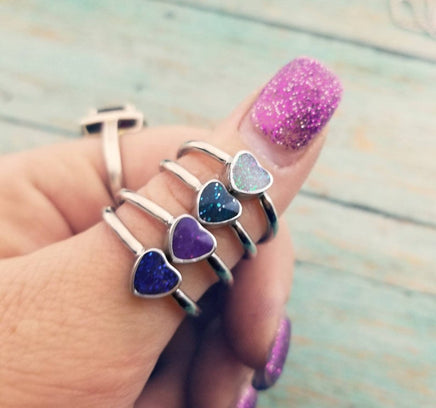 The stone in this stainless steel ring is made using your pet or loved one's ashes, along with a resin blend of pigments and glitter.
Hold your loved one close to you with a specially made ash infused cremation ring.
Please choose the stone color you'd like from the drop down menu. Please note that ashes vary in color and every ring will appear slightly different.
**April rings will be made with a small amount of silver glitter. Ashes will be slightly visible unless requested otherwise. Ashes are not usually visible with other colors but can be made more visible upon request.
On March 26, 2017, I lost my 7 year old son to DIPG brain cancer. He was my inspiration for these rings, as we had him cremated and I wanted a special way to carry him with me everywhere. #resteasypayton #paytonstrong
Heart Cremation Ring Made with Ashes Pet Cremation Ring Memorial Gift Pet Loss Gift Urn Ring Birthstone Cremation Ring Cremation Jewelry
After you have ordered:
Please ship 1/8 teaspoon to:
Jessica Dennis Designs
4607 Del Mason Rd 
Bellaire, MI
49615
Any unused ashes will be shipped back to you with your ring. Please contact us at https://www.facebook.com/jessicadennisdesigns/ with any questions or concerns.