Home
→
Products
→
Scrabble piece bangle bracelet * Monogrammed* Personalized * Hand Stamped * Hand Made * Fun
Scrabble piece bangle bracelet * Monogrammed* Personalized * Hand Stamped * Hand Made * Fun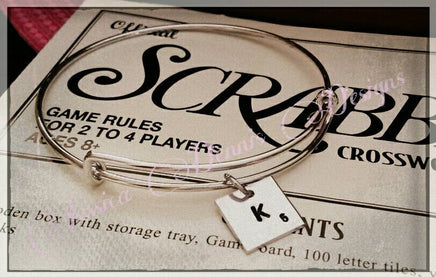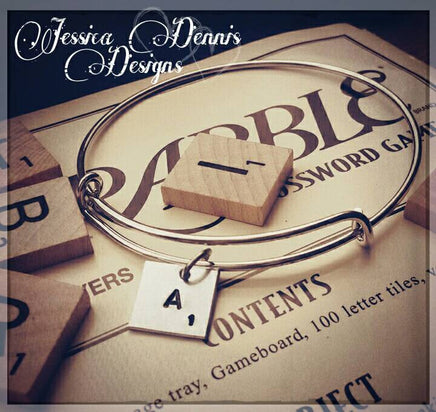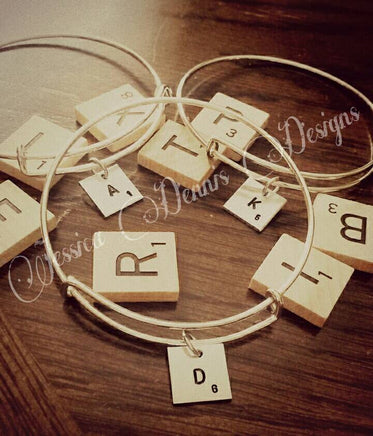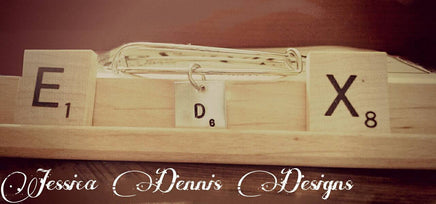 This hand stamped expandable bangle bracelet can be hand stamped with the scrabble letter of your choice, along with the number of your choice. You can get it with the real scrabble number the letter is worth or any number you choose. For example, I made mine with the letter "D" for our last name, and the number "6" because there are 6 of us! Get creative!
Upon ordering, please leave a note to seller at checkout including the letter and number (if different from scrabble piece number) you'd like!
Please note that each letter is individually personally hand stamped by me and although I do my very best to line up and space letters perfectly, they may not always be perfect. This is not considered to be a defect, but rather the beauty of a hand stamped item.
To see my other hand stamped items, please visit : jessicadennisdesigns.etsy.com