Home
→
Products
→
Spiral Hand Stamped Quote Necklace * Personalized * Say what you want* Fits up to 40 characters including spaces* Stainless Steel Ball Chain
Spiral Hand Stamped Quote Necklace * Personalized * Say what you want* Fits up to 40 characters including spaces* Stainless Steel Ball Chain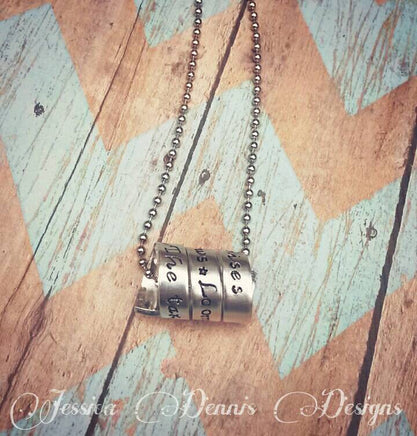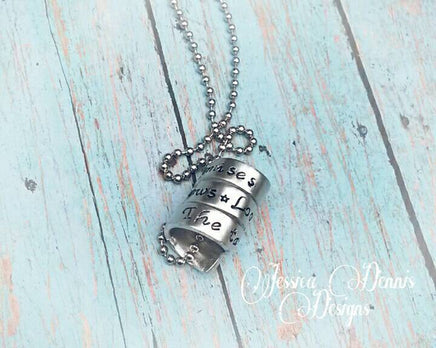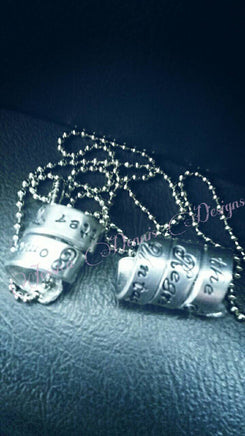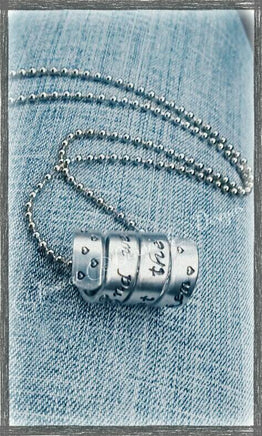 ♡The hypoallergenic spiral can be hand stamped with up to 40 characters including spaces.
♡Examples:
"In the end we only regret the paths untaken"
"Better things are coming"
The pendant is strung onto a heavy stainless steel ball chain and can be made to any length upon request.
♡Create with me! I can the following stamps which count as 1 character each:
Star
Heart
Tiny Heart
Baby feet
Moon
Dandelion
Paw print
Sun
Cross
*Please note that each letter is individually personally hand stamped by me and although I do my very best to line up and space letters perfectly, they may not always be perfect. This is not considered to be a defect, but rather a hand-made Item.
*To see my other hand stamped items, please visit : jessicadennisdesigns.etsy.com