Stainless Steel Cremation Ring/6mm stone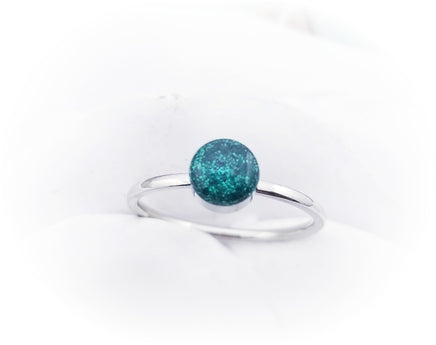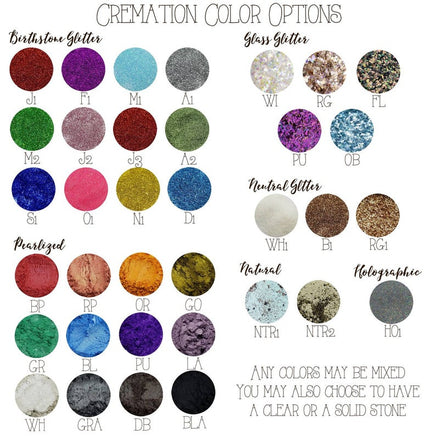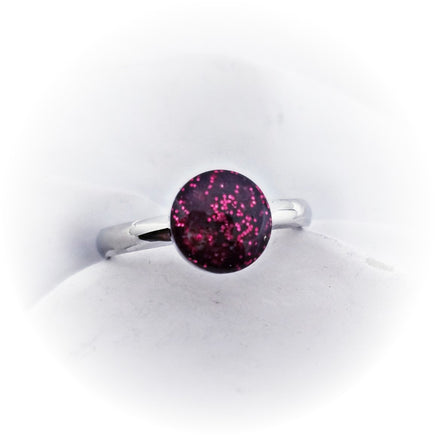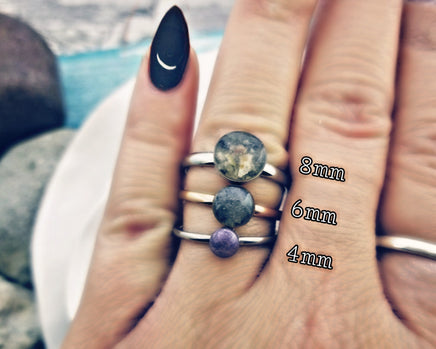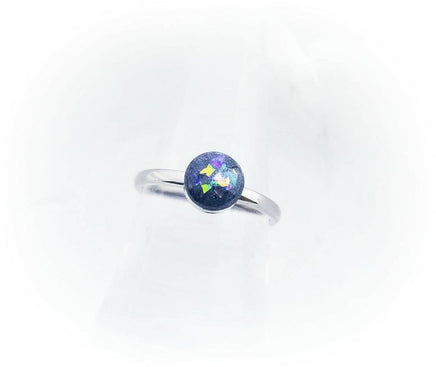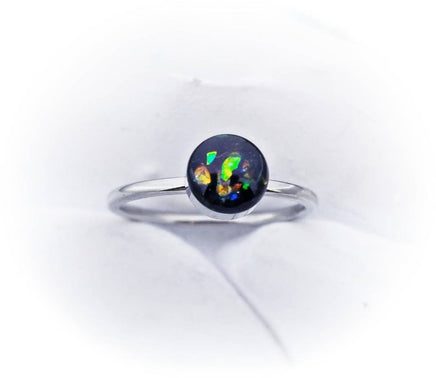 This ring is made using your loved one's ashes and a special resin blend creating the birthstone or stone color of your choice. The stone is 6mm.
**This ring is stainless steel, so it is water safe and will never tarnish or turn your skin colors.  
Please choose your ring size from the drop down menu.  You can leave a note during checkout stating the stone color you'd like. To have no color, only the ashes visible, please type "clear stone". The ring pictured in photo 1 has an "enchanted emerald" stone. All ashes appear different in a clear stone.  Colors such as red, blue, pink, green, etc, are made with glitter unless requested otherwise. I also do birthstone colors with glitter. 
After you have ordered, please ship a small amount of ashes in a zip lock bag or well sealed envelope to the address below. I only need about 1/8 teaspoon of ashes to create your ring. Whatever ashes (if any) are unused, it will be shipped back to you with your ring.
Ship to:
Jessica Dennis Designs 
4607 Del Mason Rd Bellaire MI 49615
I lost my son to a DIPG brain tumor at 7 years old. I wear my cremation ring everyday. I love feeling him so close to me and it is also a great conversation piece (anyone who has lost a child will understand how much I love to talk about my Payton).